Business field
Test bed engineering business
We take care of customers need for phases of development, experiment, inspection and production line regarding test system and engineering of engine and drivetrain.
We offer seamless proposal from planning to delivery then after sales for project implementation.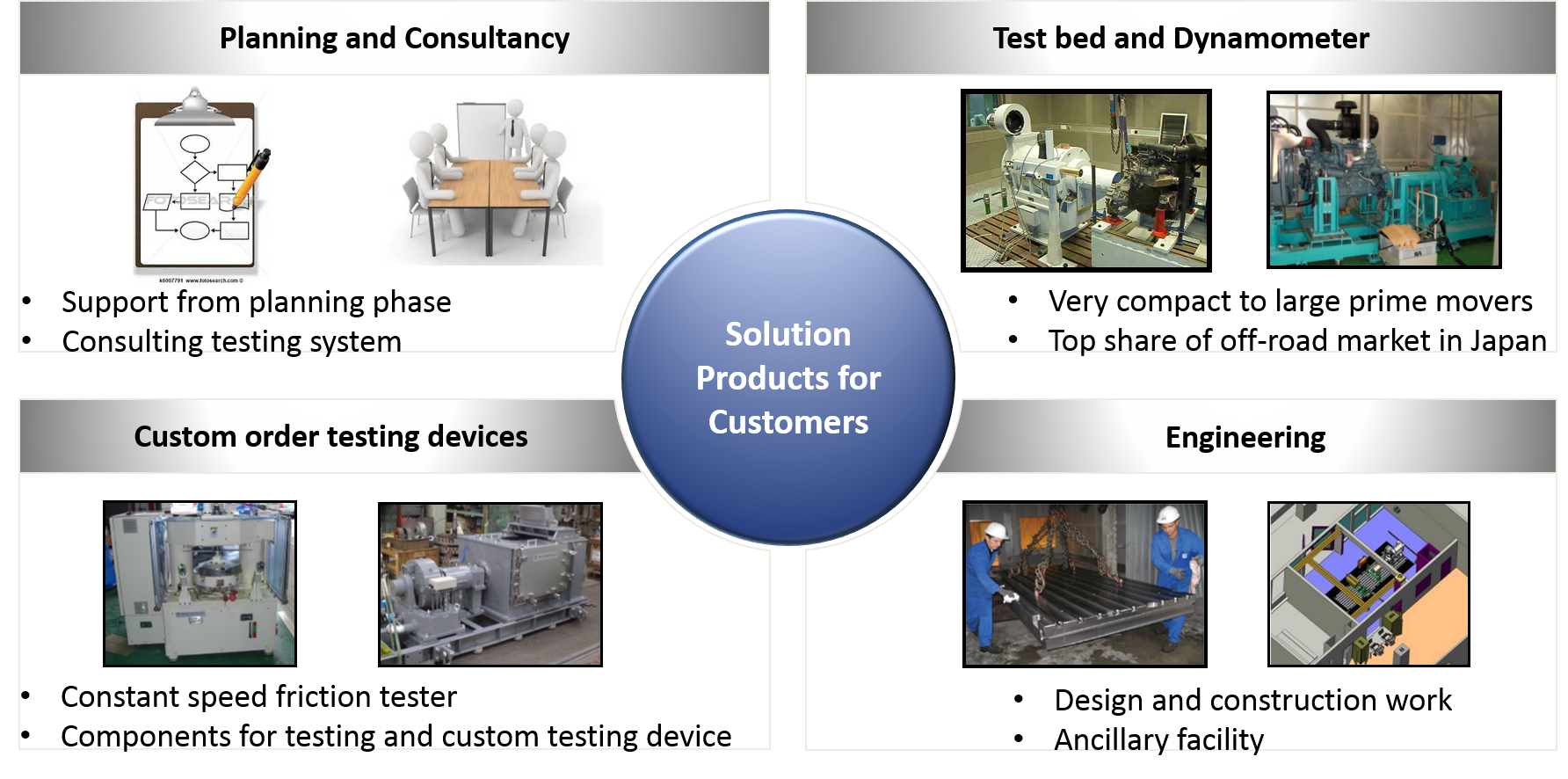 The latest customers needs
We offer products and solutions for front loading of development that X-in-the-loops utilizes, experiment efficiency of test bench automation, and test that high speed motor is used.